Fiji Airways grounds Boeing 737 MAX 8 aircrafts
Nuku'alofa – March 13, 2019: 5.08pm (Nuku'alofa Times): Fiji Airways has grounded all its Boeing 737 Max 8 operations to and from Australia.
The company stated this in a statement last night.
Fiji's national airline says it respects CASA's position and will be changing the aircraft type operating to and from Sydney, Brisbane, Melbourne and Adelaide until further advised.
Some schedule changes are likely and affected customers will be notified.
Fiji Airways says it will continue to monitor the situation closely, and remain in constant contact with all relevant state regulators and authorities.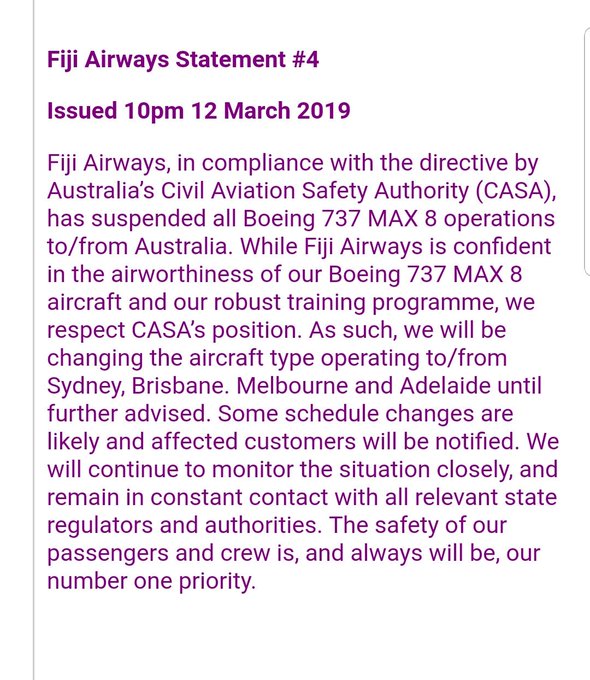 Meanwhile, the troubled Boeing 737 MAX 8 aircraft has been banned from Australian airspace in the wake of the horror Ethiopian Airlines crash that killed 157 people.
Australia's Civil Aviation Safety Authority had announced it was temporarily suspending operation of the planes while investigations into the cause of the accident continues.